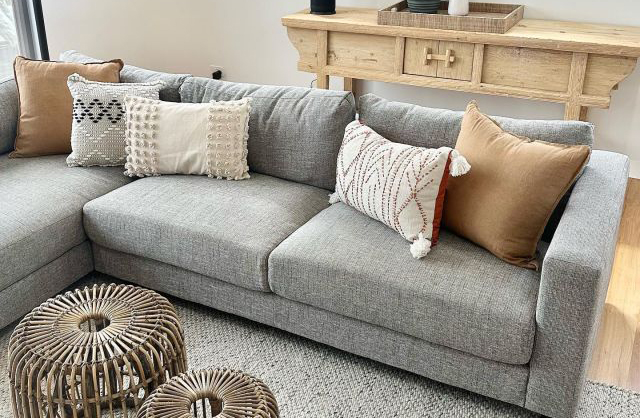 Private Home Sellers
Welcome to Inhance Furniture Hire, your Melbourne home styling and home staging solution. If you're selling your home, ensure your home has the competitive edge, sells quickly and for the highest value possible. With over 25 years of experience and attention to detail, Inhance Furniture Hire will take care of the entire process. Be it one room, or the entire house, we have a style and range to suit your property. The investment in maximising your homes sale price is much smaller than you think.
Display Home Packages
With your display home complete, you will be looking to showcase your work to prospective clients. An Inhance Furniture, hire packages are tailored to your specific project, will showcase each living space and create that "wow" effect for potential buyers. We can tailor a cost effective solution for you over six months, twelve months or longer by agreement.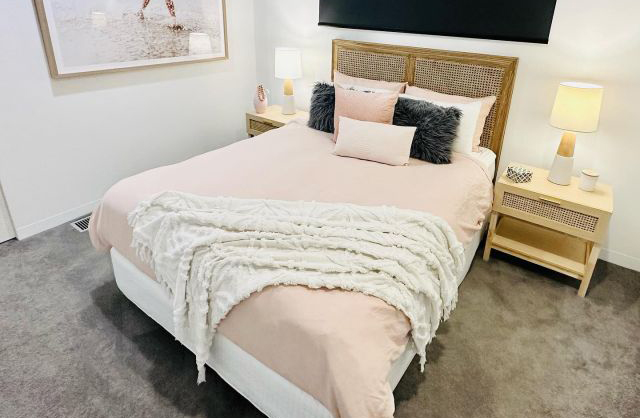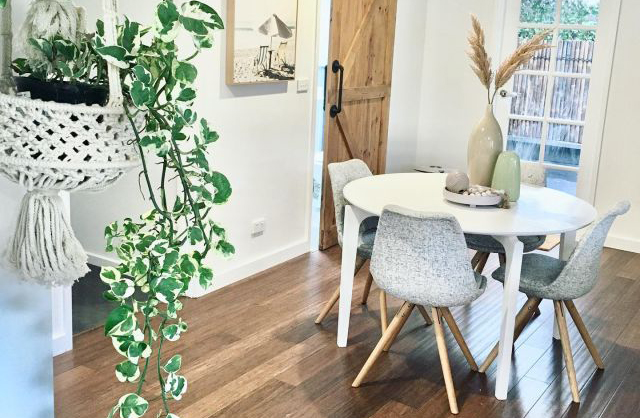 Commercial Apartment Packages
Specialising in small to medium sized apartment fit-outs, Inhance Furniture can tailor a furniture solution to your needs. These packages are available for purchase only and can include electrical appliances if required.
Each package is tailored with your target market in mind, with great detail given to the most appropriate use of space.
Frequently Asked Questions
Do I have to know what furniture I require to dress my home?
No. That's our job. A sales consultant will visit your property for a no-obligation quote. This is to gather information on size, style and colours of the home as well as any access issues. Your quote will provide you with a room-by-room inventory of recommended items to best present your home for a successful sale.
Do I have to hire furniture for my whole house, or can I just dress a couple of rooms?
Often clients will have just one or two rooms that need presenting. You are welcome to fully furnish a room, or you may just need decorator items (such as cushions and artwork). We will happily accommodate this.
What type of items are available for hire?
We provide all furniture and furnishings to allow a prospective purchaser to picture themselves in your home. These include sofas, coffee tables, entertainment units, faux plasma televisions, rugs, buffets, sideboards, lighting, beds, linen, homewares, artwork, bathroom packages, kitchen accessories packages, dining settings and outdoor furniture.
When do I pay for my furniture hire contract?
Payment is required prior to the installation of furniture. This ensures a smooth installation process and prevents delays in you receiving your furniture and decorator package. All items are insured in your contract, so payment in full prior to installation will trigger the insurance component.
What methods of payment can I use?
We accept Visa and Mastercard, as well as AMEX (surcharge applies). Clients may also pay via cheque or direct deposit.
What is the minimum hire period?
We offer clients a minimum five week hire period. This is based on a standard time frame for a sales campaign; and allows a week to organise photography and internet marketing, followed by a standard four week marketing program.
What if my home sells within the first few weeks of the five week "block"? Am I entitled to a refund?
No. We believe that if you achieve a sale so quickly, the presentation has been a success. We don't offer prorata refunds if your property sells within its contracted hire period.
What if my home doesn't sell within the first five week "block"? Am I entitled to a discount?
Yes. We are aware that some sales campaigns may take longer than anticipated. We offer two methods for renewing your hire contract after the first five weekly block. You may continue on a week-to-week basis and this fee is based on one tenth of your initial hire price. This is payable weekly. Or you may commit to a further five-weekly block and receive a 50% discount off your initial hire rate.
Is the furniture insured?
Yes. The furniture is fully insured while it is on display in your property. The fee for this is incorporated into your initial quote and doesn't attract any extra charges.
What if I am living in the home during the sales campaign? Is there a bond?
Yes, we charge a bond which is commensurate with the amount of furniture hired. This is fully refundable at the end of the hire period if the goods are returned in the same condition they were delivered.
Will I be charged for any "extras" in my furniture hire contract?
No. Our price is fully inclusive of delivery, styling, removal and insurance of all furniture. The only time you will be charged extra is if you ask us to renew your furniture hire contract, or if you wish for the furniture to be relocated from one property to another (in the case of a unit/townhouse development, usually).